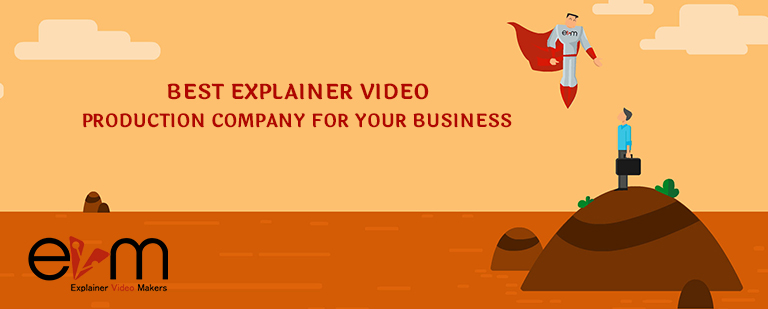 How can you find the Best Explainer Video Production Company for your Business?
In the animation industry, there are a number of companies that specialize in doing the same thing; and this is explainer video production. This can be quite challenging especially to clients who do not have tastes of different companies and want to try for their first time. As a matter of fact, there are a number of factors like cost of production, duration and many more that one has to consider before selecting an explainer video company. As a result, Prayan animation team brings to you different tips that will help you to identify the best explainer video company for your business.
To begin with, for you to find the best company to produce your explainer videos, the company has to give you some information on budget and its considerations. The company should describe the main factors that affect explainer videos production costs as well as the animation techniques, production time etcetera. Additionally, the company should give the difference between custom animations as well as pre-made or rather template animation. Some merits and demerits of each one and recommend on the best according to your budget.
Moreover, there should exist a good aspect of communication between the client and the company. This means a good explainer video production company should be passing information to the client based on the progress of the video being made. This is vital and fundamental tool for the process.
Consequently, a good explainer video company for your company is the one which has enough experience and full of expertise in the field. An explainer video company that has worked for a number of years has enough experience and they are sure which client they can comfortably handle and which one they can't based on their level of experience. This is because, they have worked with many businesses, startups and professionals hence they have learned a lot and they can confidently advice on anything as far as they are concerned. Inexperienced explainer video makers can deliver the final cut but it might not clearly explain your business well. Most importantly, they might be unable to differentiate commercial and from an explainer. Therefore, the expertise of a company is quite important in the same.
In summary, the above points give clear description of how to get the best explainer video maker for your business. The prayan animation company however stands in as the most outstanding all time explainer video makers hence, just click the contact us button for your video to be done.