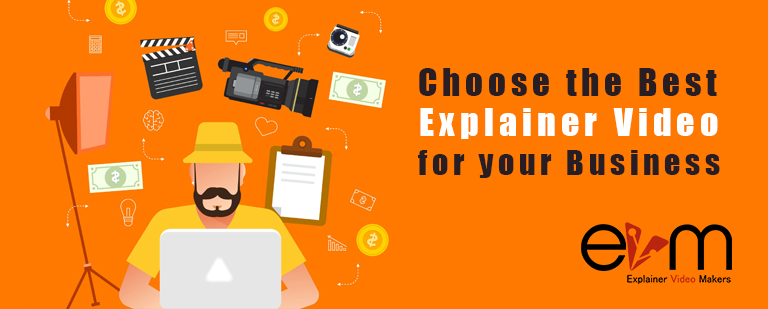 How to Choose the Best Explainer Video for your Business?
In the recent past, explainer videos have gained popularity as the best marketing tool simply because they quickly develop a great market impact in your business. In essence, they have a spectacular synthesizing power and also they simplify very complicated ideas into easily understandable concepts in a very simple way.  As a result, this has prompted many business owners to run for explainer videos in order to win breakthrough in their premises. However, for one to have an explainer video created for his/her business, there are some qualities that one has to consider when choosing the best video for their business. In line with that, this article clearly explains how one can choose if not good the best explainer video for his/her business.
When choosing an explainer video for your business, you have to select a video that is suitable to your marketing goals and the one that will perform to your satisfaction. The following are some of the styles that one can choose.
To begin with, you can choose your explainer video basing on animation characters. Animation characters help in engaging the audience effectively. This is simply because it allows you to form empathy as quick as possible with the audience and this is critical in the fast paced internet. Furthermore, an animated character can arouse an emotion that can showcase the core message of your business in a straightforward way. Additionally, since advertising has become more personal, having animated characters to spearhead your products helps to boost your business connection with the audience providing a direct and personal approach.
On the other hand, you can also decide to choose your video basing on display. That is whiteboard videos. This is a video style in which information is passed by making black scribbles of your idea on white background. This technique is easy to understand, highly educating and charming and hence best for products with many features and details. This type of video is highly engaging and attention catching.
Additionally, live action videos have also to be considered when choosing your explainer video. Despite the fact that animation and motion graphics are entertaining and work well with most marketing, some businesses find it difficult to gain much from the animation staff and this forces them to narrow down to the live action videos. Live action videos generate much credibility especially when a real person dealing directly with the issue is seen.  These videos help in creating brand trust.
In summary, when one is on the verge of choosing the best explainer video for the business, he/she is supposed to identify the need and in a similar way relate and match them with the best video structures. This will help you to get a potential and best explainer video for the success of your business.