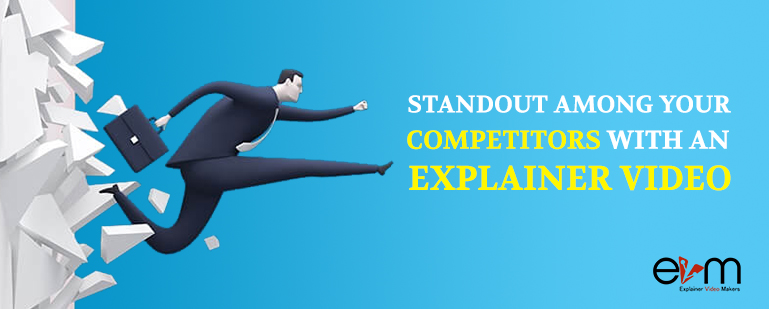 Standout among your Competitors with an Explainer Video
When you want to come up with an explainer video for your company/business, you always want to come up with something that will outdo if not all, most of your competitors. Thus, if you follow and do what your competitors are doing, you run a risk of reminding your customers about other companies. Instead your video needs to be unique and not only that, it has to be outstanding and spectacularly designed to suit your application. Since the criteria of explainer video is creating and uploading on your homepage and YouTube channels, it becomes somehow difficult to come up with something different which creates a different brand opportunity for your entire company. Despite all the challenges, the following are some of the ways in which you can stand out among your competitors with an explainer video.
First and foremost, avoid following a trend. Trends come and they go but if you want your explainer video to stand the test of time and thus earn a great return for your business, you need to avoid working with new trends in the market. This can easily be achieved by use of animation rather than live action videos. The live actions styles and the outfits become outdated rather more quickly but animation cannot become outdated compared to live action.
Secondly, to ensure you stand out among your competitors, ensure your message is guiding you throughout the entire process. This can only be achieved by firstly getting the objectives or rather the goals for your project. You have to ensure that you stay true to the initial goal and do not sidetracked by temptations of adding more to your video. Additionally, don't let the extra bells and whistles hinder you from targeting the initial goal and also avoid giving chances to the extra objectives to win your story.
Last but not least, you have to brand your video. It is always good to ensure that you emphasize who you are in the video and without forgetting to tell where the video is coming from. This can be achieved by use of company colors, characters, fonts and personalities worked in the animation and script. Moreover, your video apart from explaining what you do and your products, it should also remind people of who you are. Last but not least, the whole impact of these branding of your video should be to ensure your company is connected to the knowledge that the customers gain and not your competitors.
In summary, you should ensure that the video remains true to the brand and your personality at large while also maintaining the objectives of the project.