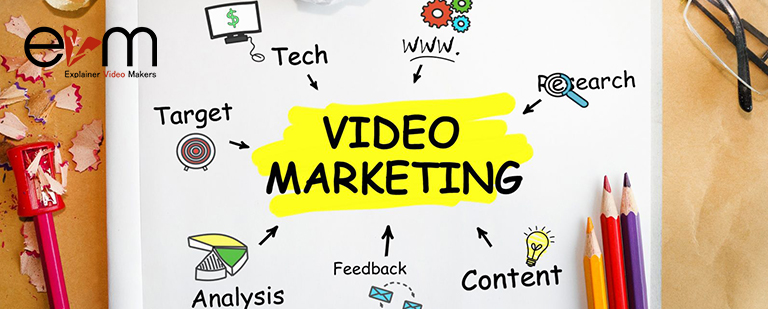 Things to know before starting your Video Marketing efforts
According to the role that a video has played as far as video marketing is concerned, no one has the capacity to deny it. As a result, many companies have decided to direct their focus on video marketing with the hope of achieving their target objective on the same. However, as the nature of every game, there are rules that govern it in every step that you take. This means that there are some things that one has to know in order that you can comfortably start the video marketing and even pump in it a lot of efforts that will promise a good healthy return. The following are some of the things that one should at least know before popping in the video marketing start injecting resources.
Firstly, one has to know his/her goals and whether the video marketing will help him or her achieve the goals. For the people who are keen with the digital marketing, they are aware that the digital marketing trend are quickly changing and the brand has to quickly shift and adjust to suitably fit the trends. As a result, before starting your digital marketing effort, one has to define the goals around some specific actions since the video marketing might not fit everyone in the market. Hence, write down your goals and see if that strategy aligns with them before engaging in it.
Secondly, before you start your video marketing efforts, you need to have an idea of what is your budget as far as video marketing is concerned. This refers to how much you are willing to inject in the video marketing. It should be known that your video budget will influence a number of steps in the video marketing especially the video content and production process. Videos can get super expensive very fast depending on the video equipment's used, the editing software's and the video grapher himself. You can increase or reduce the cost depending on your priorities and budget.
Thirdly, you also need to have a clear knowledge of which social media platform are you going to focus on. This basically depends on the social platforms that you have a solid presence. They should also display a substantial result when using them. If you have spotted a reliable social media platform, you have to consistently produce videos that will strengthen your hold for members in that platform. If you do not have a good social media account, it is better to conduct a research to facilitate the same so as to ensure you achieve the best at the end of the day.
In summary, before rushing to start your video marketing, you need to ensure that you have maximized on almost every aspect of video marketing. Find out what your competitors are using in their campaigns and also ensure you try to hit a notch higher.